Trail Café & Grill
The Trail Café & Grill is all about homemade food made with the freshest ingredients, all served in a comforting family environment!
From the daily fresh-from-the-oven pastries and other bakery selections to the crisp, crunchy vegetables in our salads, you can be sure your meal is created using only the freshest and highest quality sources. We believe in using local suppliers for all of our produce to ensure your meal experience is outstanding.
Our atmosphere reinforces the homemade theme, as we treat our customers like family the minute they walk through our doors. That homespun feeling is transferred to the table as mouth-watering breakfast and lunch offerings abound. If you don't see what you are hungry for on our menu, not to worry, we will do our best to accommodate you. You'll never leave our table hungry!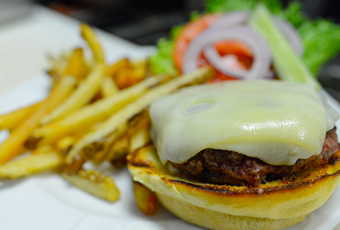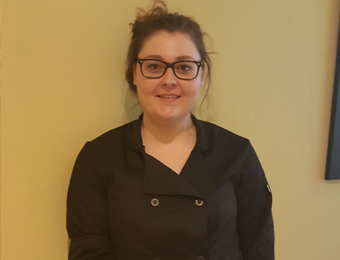 About our Chef and Owner
Heather Lincoln, a recent Culinary Management graduate of Newbury College in Massachusetts, had a dream of owning her own café; she just didn't know it would happen so soon. She traces her love of baking to her high school years where she had the opportunity to attend the culinary program at the Huot Technical Center in her home town of Laconia N.H.. That experience set her on her career path and led her family to make owning her business a reality.
With the family atmosphere of the café and the regular customers that have been coming back for years – its easy to see that the transition of taking over a well established business has been a labor of love for Heather and her family. The team of servers and chefs strive to bring the best in homemade cuisine to the table. The updates they have made to the look and feel of the menu also include new food options that harmonize with the tried and true favorites.
The updates don't end with the menu as improvements to the café continue, changes that will ensure a higher level of customer satisfaction and comfort.